Reach Every Learner No Matter Where They Are
OUR CURRENT REALITY
Teaching and learning has gone remote! Teachers all over the world are in need of a new kind of instruction. Educators and families are scrambling to design digital lessons to meet student needs. We see you. We see teachers trying to digitize their curriculum and connect with learners through a screen. We see students take on new content in new formats, from their own homes. We see families attempting to fill in gaps as needed.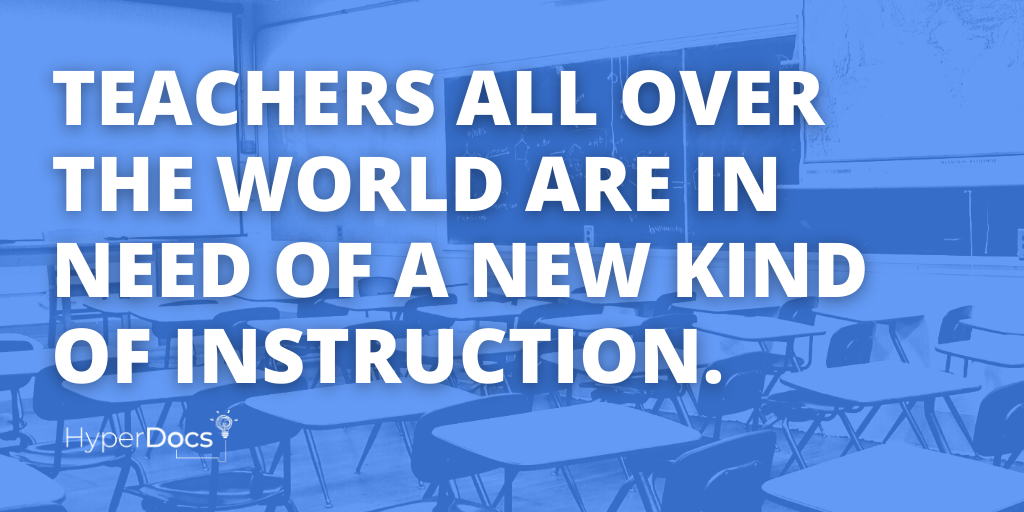 A PRACTICAL, PURPOSEFUL SOLUTION
HyperDocs meet the needs of nearly every educator. Designed and crafted by the teacher to reach every learner, HyperDocs put meaningful digital lessons into the hands of students. The HyperDoc lesson serves as a content-packed, go-between for the teacher and student.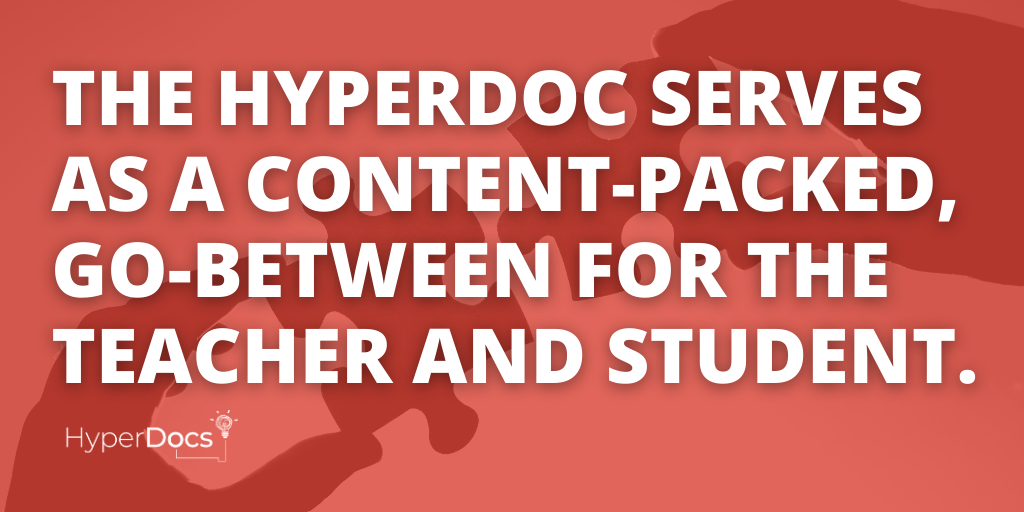 SO WHAT IS A HYPERDOC?
HyperDocs are digital lesson plans that are designed by teachers and given to students. They provide access for students to all content and learning in one organized digital space. HyperDocs shift instruction by giving students the content to explore before direct instruction, and by asking students to apply their learning using the 4 C's: critical thinking, communication, collaboration, and creativity. We can't always do things the way we've always done them and we encourage you to consider, "What is it that I can do now that I couldn't do before?". Learn more about what a HyperDoc is here.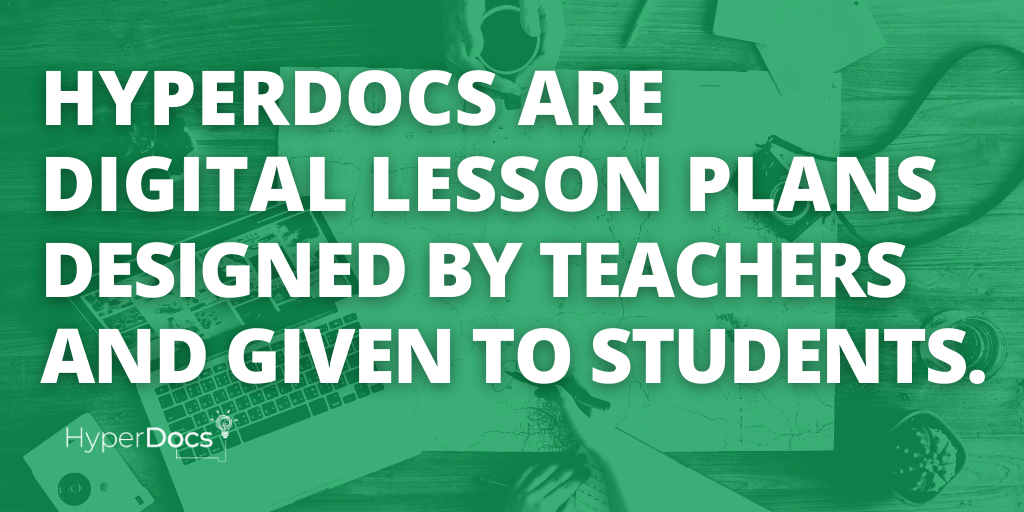 SO WHAT IS THE ACADEMY?
We acknowledge that educators around the world are entering digital lesson design with varying experiences and expertise. Our HyperDocs Academy is what we call 'just in time teaching' so that you can take on new learning when you are ready, and explore the Academy at your own pace. Here are some of the benefits:
The Academy has relevant content for everyone, no matter what your exposure and experience is with HyperDocs.

If you are brand new to the term HyperDocs and want to see what the 'hype' is all about, we have plenty of lessons and resources to get you going.

If you have been dabbling with HyperDocs and feel ready to level up your digital practices, we will introduce you to several new strategies and things to consider as you design your own lessons.

If you are feeling advanced and ready for more… oh, we have so many fun ways to inspire the creator in you!

The Academy will meet your most immediate needs -- like how to quickly find a HyperDoc lesson to remix and how to design with Docs/Slides. The courses will also serve your long term needs -- like how to make your own digital lessons from scratch, explore new packaging options, or hone in on lesson design for individual learner needs regardless of your learning environment (traditional, blended, remote)

The Academy has re-imagined traditional professional development. Say no to the firehose of information from a conference where it can be a challenge to process the pace and quantity of information. You can log in to learn when you are mentally prepared!

The Academy will provide practical and personal support for you. We encourage you to actually create HyperDoc lessons for your own classroom to try out and use with students.

The Academy will allow you to think deeply about your teaching practices, and/or just find a lesson to use tomorrow.

The Academy provides content in multiple ways to address adult learner variability. You can decide how you prefer to take in the information. You might read a text, watch videos, explore images, connect with the community, experience a HyperDoc, or utilize the digital notebook. What kind of learner are you?
OUR CHALLENGE TO YOU:
First, we invite you to try teaching with a HyperDoc! Then, we invite you to join our HyperDocs Academy to revolutionize your own remote teaching! Do more than just assign online lessons from pre-packaged websites. We want to support you throughout your lesson design journey, and be a planning partner throughout the school year with you. Let this challenge become your opportunity! Let's look back on the 2020-21 school year as the year you grew your instructional practices more than ever. Learn more about what we are doing to help teachers each week during remote teaching and learning.